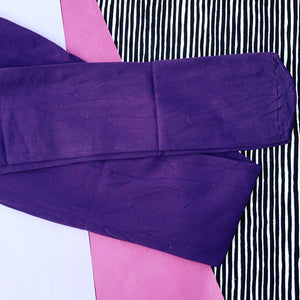 Opaque Tights - Purple
Regular price $25.00 $20.00 Sale
Purple opaque tights
PERFECT in the cooler months to keep your KarlaCola dresses going all year round, and to add in that extra pop of colour!!
Sizes available are Small/Medium, Large and XLarge. 
Size guide for tights are as below:
Small/Medium for weight 55kgs - 75kgs and height 155cm - 175cm
Large for weight 70kgs - 85kgs and height 160cm - 175cm
XLarge for weight 80kgs - 90kgs and height 165cm - 180cm
Tights are 100 Denier and made in the UK.
 
Please allow 1 week for your tights to be packaged and shipped.
PLEASE NOTE - no exchanges on tights sorry.